Chardham Package 2023 is the best Char Dham Yatra Tour operator in Haridwar. Chardham Yatra Package ( Four Abodes in Uttarakhand ) are four holy destinations which are known as Yamunotri, Gangotri, Kedarnath, and Badrinath respectively and doing Yatra collectively known as Chardham tour package or Char Dham Yatra Tour Package. In Uttarakhand, it is known as The Chota Char Dham tour package 2023. These sacred tours are very important to Hindus. Every year thousands of devotees, tourists, and people visit The Char Dham by bus, car, and helicopter yatra of char dham. Chardham Package is a very important role to provide Char Dham Tour Package with the best price and with good facilities for Hotels etc.
Char Dham begin 2023
The journey of the Chota Char Dham begins every year in May month and this year, Char Dham yatra Kapat will be opened in May month. The journey will be begun again in May 2023 the first week. The doors of the temples are opened and closed with special puja worship according to Hindu Traditions.
Char dham Tour Package Destinations
The main Chardham Yatra Package Destinations are given below
Badrinath Temple
This sacred temple dedicated to Lord Vishnu is the only temple that comes under the Chardham sites of India. Rameshwaram, Dwarka, Jagannath Puri, and Badrinath are the 4 Dhams of India. Every year lakhs of people from all over the world come to visit this temple. 1 day is enough to visit here, but if you stay in Badrinath for 2 days. you should also visit Swargarohini, Mana Gaon, Vasu Dhara Waterfall, Bhima Pool, Satopanth, Tap Kund, Panch Shila, Narad Kund, and Brahma Kamal.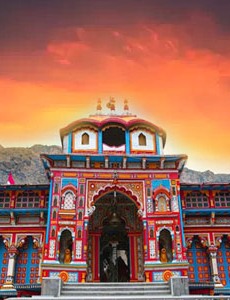 Kedarnath Temple
Kedarnath temple is one of the most popular and important temples of Hindus which is situated in Uttarakhand. This is one of the twelve jyotirlingas of Shiva. The Temple is surrounded by Beautiful Himalayan mountains covered with snow make is beautiful and mesmerizing for the devotees. It is said that people used to visit Badrinath without visiting Kedarnath, this journey is futile.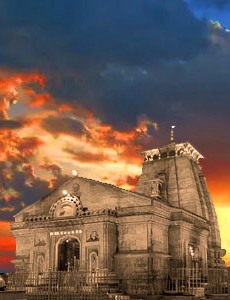 Gangotri Temple
Gangotri temple is dedicated to the goddess Ganga River the most sacred River in India. The Source of the Ganges is named Gaumukh which is only 20 Km away from the Gangotri. This place is very sacred for Hindus. Gangotri temple door/Kapat also opens on Akshaya Tritiya same as Yamunotri temple and closes on Diwali. Lakhs of devotees visit Maa Ganga here every year.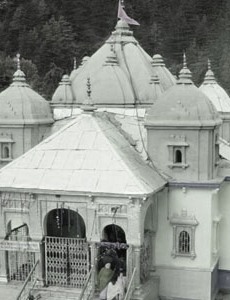 Yamunotri Temple
The Yamunotri temple is the first temple to visit if you are going on the Chardham Tour. The temple is devoted to a River Goddess named Yamuna. Yamuna is the second most sacred river in India and is worshipped by Hindus. The temple can be reached by trekking 6 Kilometers one way. Yamunotri is a daughter of Sun and she(Yamuna) sister of Yamraj & Sanidev. An ancient temple of Sanidev is at Kharsali. It is said that people who visit the Yamunotri temple and take holy bath at Yamuna river, get sin free.